Kyeongmee Chung reinvents the purity and grace of Korea craft by adding to it her contemporary vision of French style.
Inspired by the ancestral codes of Korean art, Kyeongmee Chung's original creations reveal a unique style between authenticity and modernism: " When the vivid and bright colors typical of Korean identity meet the purity of the shapes that I creat, I feel as an interpret of my culture. Rather I introduce or re introduce it, I make it live…"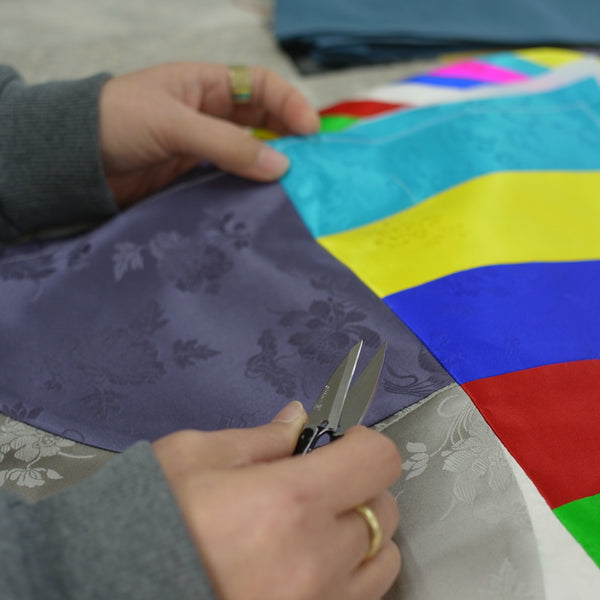 our designs
Our pieces are hand made in Korea by traditional Korean
textile craftsmen specialists.

The choice of craft manufacturing involves a certain production time, guarantees perfection in the selection of materials and in the making of the pieces: close to unique objects, imagined and created to beautify your day to day life.

In our collections, each design comes in a limited edition for the sake of constant renewing of our creativity and imagination.